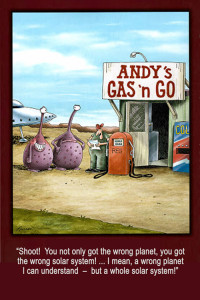 This article is for UofN School Leaders and those who want to help develop health- related missions training within the UofN College of Counseling & Health Care.
Feel free to comment.
Road Map for developing UofN-Health Training
Field-based Curriculum
(Our training develops from our ministry)
Identify the context for the training based on your ministry experience and the training needs you've identified.
Generally, start small and test the waters
Try running a 1-4 day (unregistered) workshop and gage the interest of your target audience and the appropriateness of your outcomes.
Research & Develop Curriculum:
If you have not already,
• look in UofN catalog at the existing course and seminar descriptions that are similar to your proposed training.
Once identified,
• ask to see the registrations (Form A's), or syllabi for our previously registered Health- related schools and seminars that seem similar.
If the training that you are proposing to run is at least 80% the same as something already registered, start the simple process of registering that course or seminar at your location. You can modify the content by 20%. If you don't like the existing name, you can add a tag line for the title which you use predominantly in your marketing, providing it is not misleading.
Register your training (Usually a seminar first):
If you feel your proposed training is at least 80% different from existing UofN schools or seminars, register one or more 1-6 week seminars or a 10-12 week course or 20-24 week school with the UofN. Different seminars may be run sequentially (back-to-back) for longer training opportunities. Ministry or skills practicums may also be registered as seminars.
Test your initial training:
Run your training in field settings and evaluate how it meets your stated training objectives…"How is is preparing students for discipling roles in the field of health and development?"
Identify training outcomes
(roles that graduates will be able to fulfill.)
Where will your targeted students come from, and where are the ministry roles you have targeted to train for?
Refine curriculum based on feedback from students, base & UofN-CCHC leaders
Build your local training team from seminar graduates
You WILL need more than just a school leader for a course or school.
Decide if your training should be registered as Certificate Training, a Seminar or a Course …
—-and if it should be offered at the Undergraduate Level or Graduate Level)
In consultation with UofN CCHC Int'l. Assoc. Dean, identify which target group(s) your proposed training would serve:


Target Groups / University Awards / Roles in Society
Target Groups:
1. General public or YWAM staff seeking cross-training in Health
2. Students desiring long-term health-related professions
3. Health Professionals interested in missions
1. General public or YWAM staff seeking cross-training in Health
Theses students will take individual seminars and schools as they see need and may at some point pursue a degree.
2. Students desiring long-term health-related professions

(most often in a mission-related developing world setting)
These roles include locally defined roles ranging from a: Health Promotor, Community Health Educator, Sanitarian, Health Development Agent, Village Health Worker, Assistant Nurse, Nurse, Nurse Practitioner, Medical Officer and Health Development Consultant. These students will take a series of our seminars and courses (program/track) and for some roles will be well served by completing a UofN degree.
3. Health Professionals
A. Continuing Education for Health Professionals
leading to a "course" completion certificate (that they often can use for required CE training). Existing examples: Orientation for Medical Missions for Health Professionals (1-6 week seminar), Tropical Infectious Diseases (1-2 week seminar), Biblical Worldview for Development (1-2 week seminar), Malaria Diagnosis & Treatment (1-6 week seminar), Malaria Pharmacology Seminar, etc
B. Graduate courses for Health Professionals leading to a Graduate Diploma.
Existing examples: Community Health Development-Graduate Level course which is run concurrently with the CHD undergraduate level course and numerous UofN seminars which may be specified by the school leader as graduate seminars all of which may lead to earning the UofN Graduate Diploma in International Health and UofN Graduate Diploma in Community Development
If your target audience is the General public or YWAM staff seeking cross-training in Health,you should concentrate on developing your training as 1-6 week seminars possibly sequenced into longer Programs or Tracks
If your target audience is Students desiring long-term health-related professions, you may choose to develop your training as a seminar or sequence of seminars, but this the ideal group for whom to develop a UofN course or school although it may require a sequence of courses, and possibly a degree. A totally new proposed course will often take somewhat longer to approve as several more levels of review are involved.

If your target audience is Health Professionals or long-term, field-based YWAM Health Ministry staff,
We would encourage you to develop training as a seminar or sequence of seminars or develop additional certificate courses that while not contributing toward a degree, provide valuable "in- service training."
This document reflects the guidance of the UofN CCHC-Health leaders for at least the past 5 years but this restatement should be considered a draft pending review by the UofN Provost's Training Team.