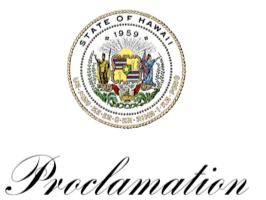 The University of the Nations in Kailua-Kona, Hawai'i was founded in 1978 to train students from all the world to go every nation by serving every sphere of society with the love of God, and providing practical aid to help a hurting world. In the 33 years of its existence, the University of the Nations Kailua-Kona campus has trained thousands of people to be agents of positive change in their nations and communities.
Under the umbrella organization of Youth With A Mission (YWAM), the University of the Nations is a global university with 600 campuses in 142 countries offering courses in more than 100 languages. Its first branch, the Kailua-Kona campus, has 2,000 students enrolled per year and approximately 500 full-time staff and faculty. They have impacted Hawai'i Island and beyond, for example, their award-winning preschool has launched more than 1,000 preschools worldwide.
The University of the Nations is a degree-granting institution with seven colleges, and is a accredited under the Global Accreditation Association, headquartered in Lausanne, Switzerland.
Youth With A Mission is celebrating its 50th anniversary at the Kona Campus on the week of November 29, 2010. YWAM was founded in 1960 by Loren Cunningham, whose idea that young people –  not just seasoned veterans – could be missionaries and that both westerners and non-westerners had a contribution to bring for the purpose of impacting their world. He has now personally gone to every nation on earth to share his message. Since 1960, YWAM has grown to have 20,000 full-time volunteers who carry passports from more than 200 nations. Though the largest constituency continues to be from the U.S., many YWAM volunteers come from South Korea, Brazil, Canada and India.
Volunteers from YWAM have built thousands of homes for the homeless in developing countries; aided tens of thousands of refugees fleeing crisis situations, cared for children at risk in more than 1,000 locations worldwide; currently feed 72,000 children in Africa on a daily basis; and within the past year, they have helped influence thousands of guerilla-militants to lay down their weapons.
Youth With A Mission, with more than four million short-term volunteers over the years and thousands of full-time staff, has now served in every nation on earth.
THEREFORE, I, JAMES R. "DUKE" AIONA, JR., Lieutenant Governor of the State of Hawai'i, do hereby proclaim November 29, 2010, as

YOUTH WITH A MISSION DAY

in Hawai'i, and wish YWAM the best for another 50 years,
DONE at the State Capital, in the Executive Chambers, Honolulu, State of Hawai'i, this twenty-ninth day of November 2010.