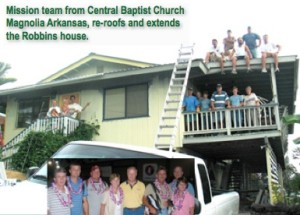 A new roof, office & multi-purpose room!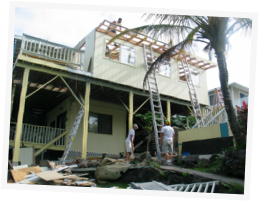 As we mentioned last year in our newsletter, our leaky, 28 year-old coragated metal roof was needing replacing, but this September, Wayne Trull and friends from our sending church: Central Baptist in Magnolia

Arkansas, put together a 10-person construction team that just blessed our socks off! In eight days, they not only put on a new metal roof, but they enclosed part of our back lanai (porch) to give us a new home office and multipurpose room.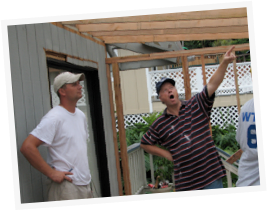 We are so thankful to the team, who only having one experienced carpenter among them, didn't realize just how high our roof would be, (but not a complaint was heard); and thankful to our many other friends at Central, who though they couldn't come with the team, contributed money to help pay for the new roof.