Facts

For

Life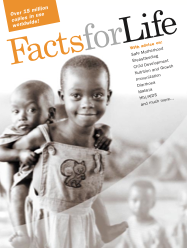 The most concise, understandable, usable advice on Safe Motherhood, Breastfeeding, Child Development, Nutrition & Growth, Immunization, Diarrhea, Malaria, HIV/AIDS, Respiratory Infections, Injury Prevention and Disasters & Emergencies.
Since it was first published in 1989, Facts for Life has become one of the world's most popular books, with more than 15 million copies in use in 215 languages in 200 countries. The book is co-published by UNICEF, WHO, UNESCO, UNFPA, UNDP, UNAIDS, WFP and the World Bank.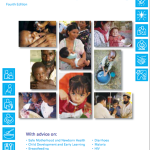 This revised 4th edition of Facts for Life has updated information on the major causes of childhood illnesses and death, including HIV/AIDS, Emergencies and Accidents.
DOWNLOAD THE FACTS FOR LIFE  BOOK
AS A 155 PAGE PDF FILE
Facts For Life 4th Ed.